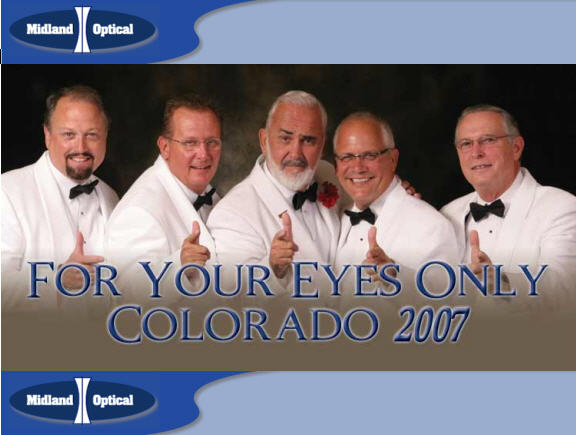 Hi John,
Just wanted you to know how wonderful everyone thought you where at both of are 007 James Bond customer appreciation events. In Denver and St Louis All of the attendees where so taken with your appearance. Many thought at first glance that Sean Connery was actually there. You did more then we ever expected with your meet and greetings then posing for photos. When you spoke using Sean's voice it really made for special moments. Also during the on stage presentations you really made the evening with your James Bond skits and where so kind to include many of our VIPís , they loved it.The ease at which you handled the onstage awards presentation was so professional. Thanks once again these where very important evenings for us and your elegance, sophistication and class really made the evenings spectacular and very memorable. Look forward to working with you in the future.
Sincerely, Cindy Hupperts, Marketing Coordinator MIDLAND OPTICAL St. LOIUS Mo.
---

---


---
Shaken, Not Stirred:
AMBIT Awards will feature Martini Bar, James Bond as Emcee
You look like a million dollars, sipping on a vodka martini in a room filled with "beautiful people." Then suddenly, you hear your name announced: you've won Gold! You glide effortlessly onstage to accept your AMBIT Award from... James Bond?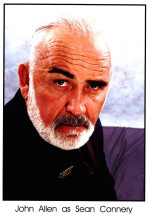 It's no daydream. Thanks to Gold sponsor Nicholson Kovac, the Ambit Awards will feature John Allen, a nationally known impersonator of Sean Connery as James Bond, as the event emcee. Allen is the winner of a national "Cloney Award" for Best Impersonation of cheap new orleans hornets jerseys a Living Legend. He has appeared on the Jay Leno Show and numerous corporate events for companies such as Firestone, Honeywell and Anheuser Busch. The AMBIT Awards will mark Allen's first appearance ever in Kansas City.
The AMBIT Awards will also feature a martini bar, courtesy of sponsor UMC Print. Attendees at the event will be able to purchase a martini for the price of a beer or a glass of wine. "AMBIT Awards 005 will be a fantastic evening of fun, showcasing great marketing work," says Elizabeth Usovicz, AMBIT Chair.
"So get those entries ready!" The Call for entries will be available on the KCDMA website on December 1, and the deadline for AMBIT entries is January 10, 2005
Special thanks go to Pat Housh of Nicholson Kovac and Cara Windsor of UMC Print for their support and contributions to the AMBIT Awards. KCDMA also recognizes in-kind sponsors Felco Printing and Mailing, ProPrint, The Envelope Man Plus and Marketing Technologies.